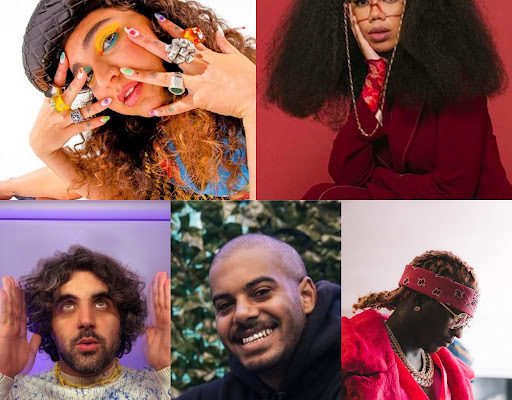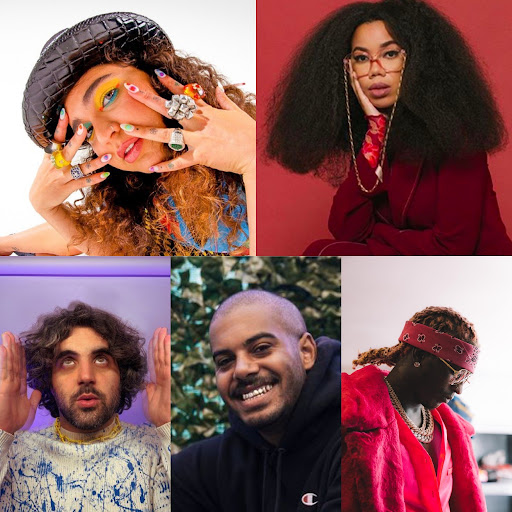 Lyrics for Under a Picture Vol. 5
Words By Miki Hellerbach
On the track "Champagne Poetry" by Drake, he raps the line, "Under a picture lives some of the greatest quotes from me." Drizzy has become known by many as the social media caption whisperer. That said, the art of crafting the perfect lyric for fans to copy paste underneath a photo is not limited to the 6 God's prowess. Each week, artist's insert lyrics into their songs worthy of everyone's flexworthy use. For this new Gen B Magazine weekly column we will search far and wide for each release week's most noteworthy captionable lyrics. Then share them here coupled with astute analysis of how they exist in their song's storyline and how they may exist beneath your visual social media posts.
"Even though we outside now please don't touch me"- Connor Musarra
Song: "Goldfish" by Connor Musarra
Masked up vaxxed up, back outside with hand sanitizer backups. This is a caption for anyone snapping a flick at an outside gathering that is in the vicinity of people but still keeping six feet distance. This is prime messaging for the gram so everyone that sees you out knows you're happy to see them too, but no daps no hugs. Crooner/rapper Connor Musarra also expresses on the track that he's "Off a double shot like vaccine doses" to confirm he's ready to party but conscious of regulations and guidelines.
"My coach told me I was slow, but I was runnin' at a fast pace"- Young Thug
Song: "Die Slow" by Young Thug feat. Strick
Put me in coach! Thugga channels his inner John Fogerty here, or as it's hitting nostalgia for me his inner Billy Haywood! This caption is for flexing your workout or track fits to stunt on your ex youth sports leader to show him how far you've come. Flex those guns through the form fitting track jacket and show that old AAU/U 18/Pop Warner/Little League coach who didn't believe in you that you always had it in you.
"Bite down in french baguette, eat cheese, pray and just forget"- Remi Wolf
Song: "wyd" by Remi Wolf
Carbs, dairy, and prayer are all you need to set you free. Snap a pic of your charcuterie board and use this Remi Wolf line as a caption with a prayer hands emoji to express your adornment of the bougie bar snack. Our first caption for food bloggers IG pages live and direct!
"One click and it feels like your here"- KIRBY
Song: "Blame The Internet" by KIRBY
Are you on your toxic ex shit this week? Songstress KIRBY was on the same vibes it seems when she wrote "Blame The Internet." Use this lyric under a pic where you're thirsty for ex interaction and lure them back into your sphere with an enticing slightly sad slightly yearning pose.
"I done made so many motherfuckin' moves that I think I'm doin' choreo'"- Zack Fox
Song: "bane" by Zack Fox
Slideshow alert! Bust some moves for the camera and get 'em in the sequence! Funny man turned rapper Zack Fox hit us with a slew of bangers this week and on this particular one he laced in a line for real life dancers, hustlers, club goers, and even those setting the cam on a timer while they dance the pain away to 80s classics in their room dolo. From Olivia Newton John Jazzercise fits to Meg Thee Stallion twerk shorts Fox supplies the perfect accompaniment.