"In an era where fans are fed so much microwave music. Bruno & Anderson have created a dreamy masterpiece that you can play from front to back and fall in love all over again after every single listen." – Aaron Adade
⭐️⭐️⭐️⭐️- 9.5/10 Lyrical Dexterity
⏱⏱⏱⏱- 10/10 Longevity
🎧🎧🎧🎧- 10/10 Production
After what seems like a lifetime of waiting the new Bruno Mars and Anderson Paak joint album 'An Evening With Silk Sonic' is finally out! I do not remember a project having so much anticipation built up in recent times. The marketing behind it was phenomenal. But that's not what we're here for. We're here for the music so let's dig in.
This Silk Sonic album is everything we wanted it to be, plus more. The duo refused to release another single for a while after the immense success of the amazing 'Leave The Door Open' track. Which just made fans even more hungry for the project. There's a clear direction the gifted artists have decided to go with for this album, and that's a throwback, soulful, funk R&B sound.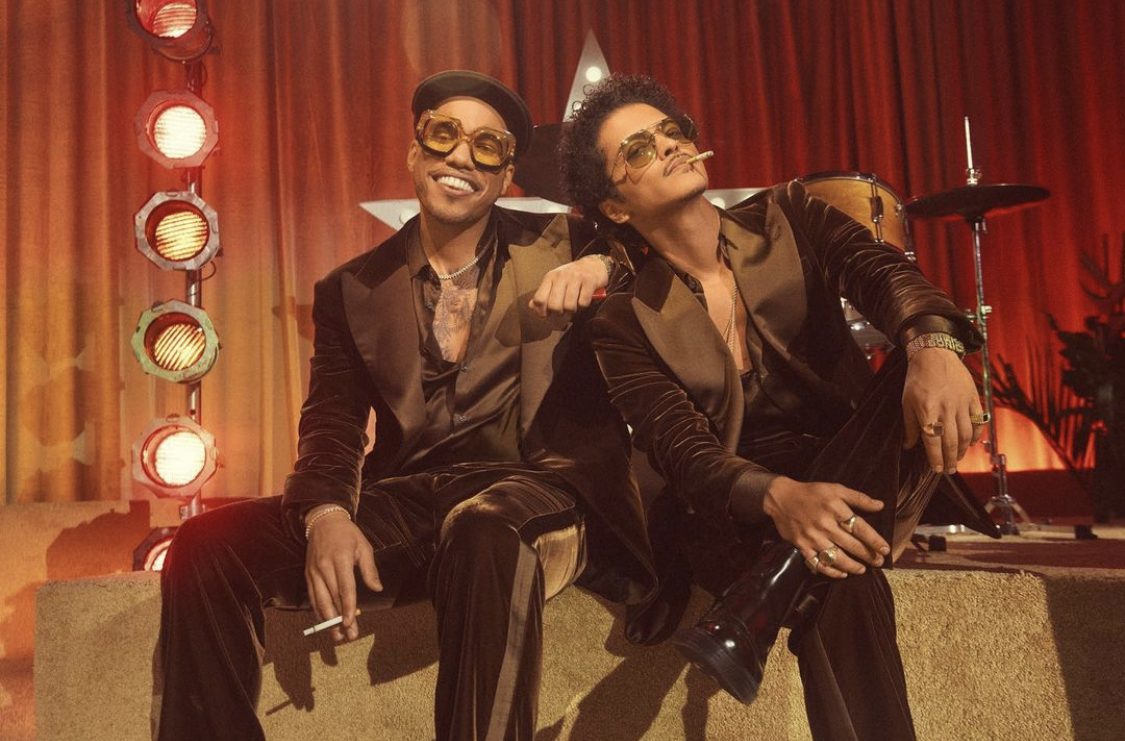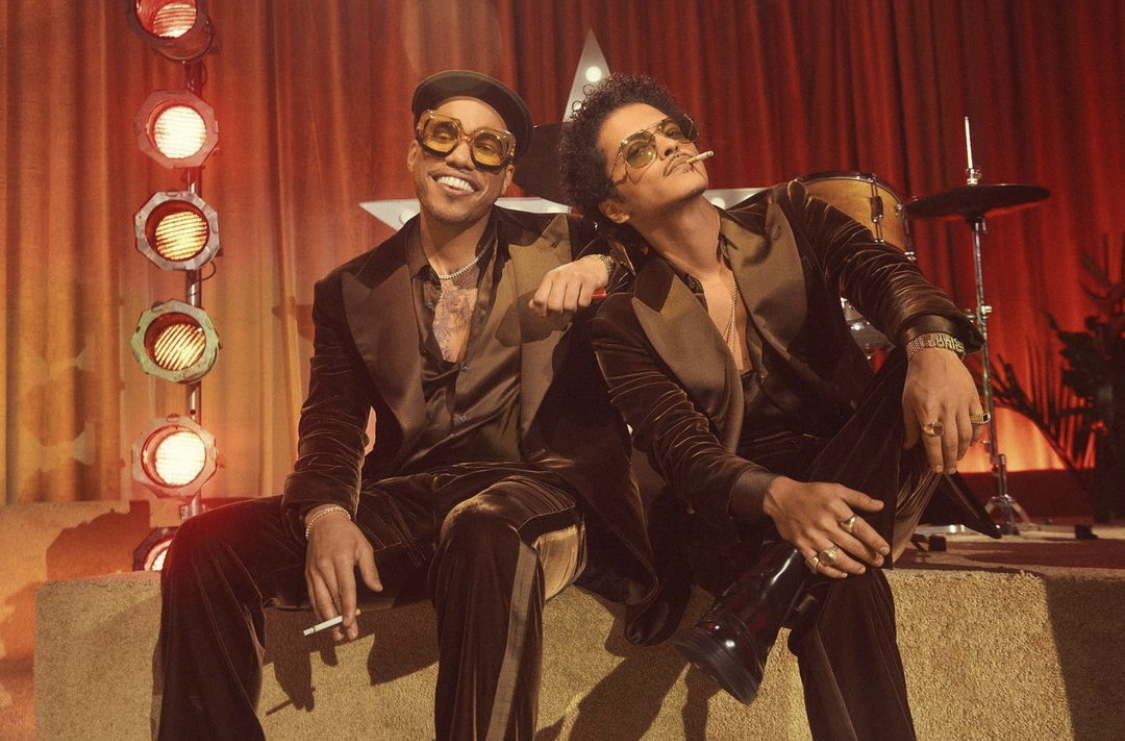 In an era where fans are fed so much microwave music. Bruno & Anderson have created a dreamy masterpiece that you can play from front to back and fall in love all over again after every single listen. Going into the album seeing only 9 tracks may have led some to be a little disappointed. However, after the intro, all the music is simply flawless.
The instrumentation throughout the whole album is on a different level. The use of soft pianos keys, top-tier drumming, classy strings, horns in a couple of songs, and the groovy bass guitar makes you feel like you're floating on cloud nine.
On the latest single off the album 'Smokin Out The Window'. The duo sings about the stresses some women put on men. No matter how much you do for them, it never quite seems to be enough. Not only is the song musically spectacular, but there are also so many comedic moments in the video from Anderson and Bruno. It really is a must-watch.
When it comes to vocals, Bruno Mars shines as always. The range and emotion in his voice make him one of the best in the business. Anderson's slightly more raspy, soulful voice makes for a brilliant contrast in sounds. Both artists' charisma shines in not just the actions in music videos, but also verbally in how they perform in the slightly groovier tracks like '777'. They make you want to get up on your feet and dance like it's 1999 all over again.
This album takes you back to a simpler time when talent was the most vital part of the music industry. Even though the 'An Evening With Silk Sonic' album is only 31 minutes. During the listening experience, the music transfers you into another universe, and the project feels like it lasts for an eternity.
I think it's fair to say that the Bruno Mars & Anderson Paak joint album was worth the wait.