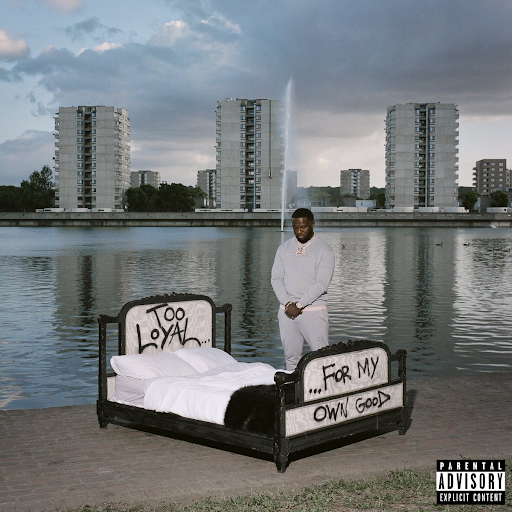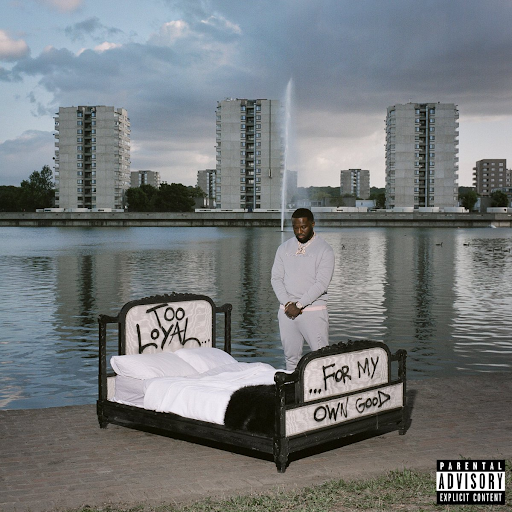 Headie One upholds his title as 'The King Of Drill' with his new mixtape, 'Too Loyal…For My Own Good. The mixtape reflects his reigning position in the drill scene, filled with emotions, deep thoughts, passion, along with the baggage that fame and success carry, echoing the vital concept of the project, loyalty.
⭐️⭐️⭐️⭐️ – Rating: 8/10
🎧🎧🎧🎧- Production – 5/5
⏱⏱⏱⏱- Longevity – 4/5
🔥🔥🔥🔥- Lyrical Dexterity 4/5
The mixtape is another example of Headie's prodigious body of works, since the monumental success of 'Edna', the debut album which topped the UK album chart last year. Further solidifying his acclaimed spot.
The opening track, 'Too Loyal' delivers transparency, with words from public figure Trent Shelton expressing that "Jealousy is real, and loyalty is rare ", in which the rapper awakens us in question…" Is there such a thing as being way too loyal? ", A question that rapidly becomes part of the chorus, immensely emphasising the principality of being 'Too Loyal…For (his) Own Good'. This song works exceptionally well in starting off the mixtape.
Renowned for his impassioned, fiery flows and lyricism over influential drill-type beats, we see the rapper stepping out of his comfort zone, taking a cooler approach. Conveyed in songs such as 'Satisfy Me', 'Long Night In Knightsbridge' (samples Canadian R&B singer PartyNextDoor's 'Wus Good/ Curious') and my personal favourites; 'Finer Things' and 'Louis Vuitton Collar' (samples the viral "Why you being weird to me?" phrase). Apart from the pre-released singles:'Beggars can't be choosers' and '2 Chains' these are other standout tracks across the mixtape. Showing us a more delicate, intimate and softer side to the star. Even though songs like 'Cry' and 'Love Me For Me' still give us that notorious Headie One essence, capturing those sharp, 'steady' moments, in his lyrics.
The mixtape exceeded my expectations. No guest features. The rapper has no choice but to carry the mixtape from start to finish. This is done effortlessly. With beats curated by prominent UK producers, with the likes of TSB, M1OnTheBeat, JAE5 & plenty more. It's always satisfying and anticipating to see what features artists include on their projects, but when there are none it clearly earns the artist more respect. Highlighting that Headie One isn't new to this (the drill/rap game), he is true to this.
'Too Loyal…For My Own Good' feels a little more personal. The North-London rapper seemingly opens up, describing how his rise to success certainly has left him to deal with fake people, jealous surroundings and with "friends turned foes." Headie One's vulnerability, whilst also celebrating good times gives the tape a wider push. Something which can easily earn him admirable reception from acclaimed mass critics, like The Times, NME & The Guardian. The mixtape undoubtedly has replay value, with songs being put on repeat until you're eventually tired of them.
Words: Grace Zadi