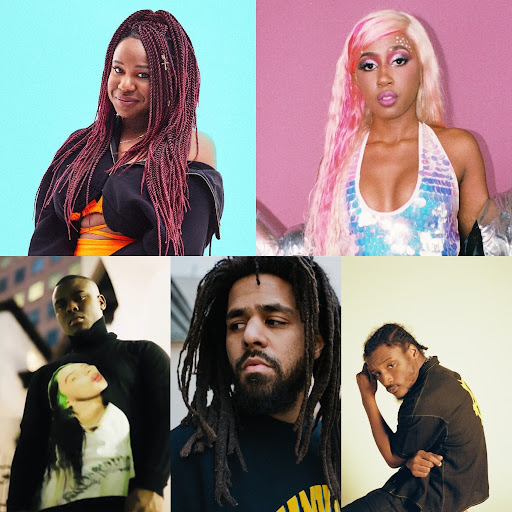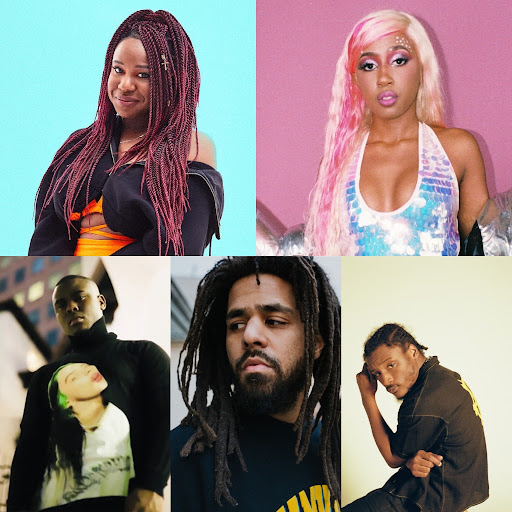 Lyrics for Under a Picture Vol. 2
Words By Miki Hellerbach
On the track "Champagne Poetry" by Drake, he raps the line, "Under a picture lives some of the greatest quotes from me." Drizzy has become known by many as the social media caption whisperer. That said, the art of crafting the perfect lyric for fans to copy paste underneath a photo is not limited to the 6 God's prowess. Each week, artist's insert lyrics into their songs worthy of everyone's flexworthy use. For this new Gen B Magazine weekly column we will search far and wide for each release week's most noteworthy captionable lyrics. Then share them here coupled with astute analysis of how they exist in their song's storyline and how they may exist beneath your visual social media posts.

"I done been block to block in crocs and socks"– Remble 
Song: "Rocc Climbing" by Remble feat. Lil Yachty
The timing of this caption is impeccable. If you haven't given in and purchased a pair of crocs for yourself at this point at least as some house shoes, why? The comfiness is unmatched, resisting is robbing you of support and relief. That said with notable artists like J. Cole rocking this crocs and socks look on stage, there's bound to be a plethora of others flexing this ankle down style all over their social media. In the midst of a song filled with a slew of dynamic one liners from San Pedro, CA native Remble, this verse opener stands out. 
"If he think he hot you got to cool him down like iced tea"– Yung Baby Tate
Song: "Boys Are From Mars" by Princess Nokia feat. Yung Baby Tate
A dynamic duo we didn't know we needed to hear from is NYC's Princess Nokia and Atlanta's Yung Baby Tate. The two ricochet off the instrumental and each other on this bubbly and clever single. Tate steals the caption show here though with a line that fits right in with ATL's sweet tea culture as well as the phrase "spilling the tea." A deviously cute glamour shot peering at the camera sipping this iced beverage would set up this lyric underneath it perfectly. Flex your power over overly-cocky men right along with these two commanding women. 
"Don't count ya eggs til ya see them, don't put em in the same basket unless it's easter"– reggie 
Song: "Avalanche" by reggie feat. Smino
This caption arrives about 5 months too late, but the semi vague life philosophy with easter imagery could've been and could be in the future the ideal compliment to a holiday fit pic. H-town's reggie could be talking about financial gain, or new opportunities, or even collecting and separating eggs from your pet chickens! Ok maybe not that last one…Either way, sounds like decently solid life advice to be interpreted and captioned in however many of the slew of ways you see fit.
"Can't help feeling that I'm glad that you're gone, got my mouth grinning and I know that it's wrong"- Nao
Song: "Glad That You're Gone" by Nao
Patiently waiting to post that first pic displaying your post relationship glow up? UK songstress Nao has just the caption for you! Shine those pearly whites for the world to see, but especially for your ex to see. You have found yourself on the other side of that mess as it seems Nao also has so why not celebrate this new era in alignment?!
"I don't play when it comes to family, that's one thing I refuse"– J. Cole
Song: "Heavens Ep" by J. Cole
Cole hopped on a Drake beat in which the 6 god provided many captions of his own. That said, Cole's sentiment on this instrumental was quite different from Drake's mid couple fight musings. Cole hit us with the dad and husband raps we all want to hear from the 36 year old veteran rapper. This is the most wholesome caption of the week for those of us wanting to present our families in unity on our socials. Though in the verse where this exists Cole preaches privacy, I'm sure he would be glad to see his words beneath a photo of anyone's thriving home base.
Miki Hellerbach is a freelance music and culture journalist from Baltimore, whose work can also be found on CentralSauce, Euphoria Magazine, Notion Magazine, GUAP Magazine, Okayplayer, and Complex. He also regularly co-hosts the In Search of Sauce music journalism podcast that highlights the top tier work of other writers.