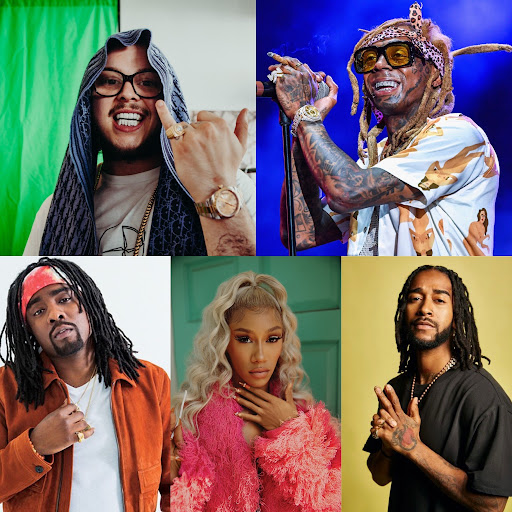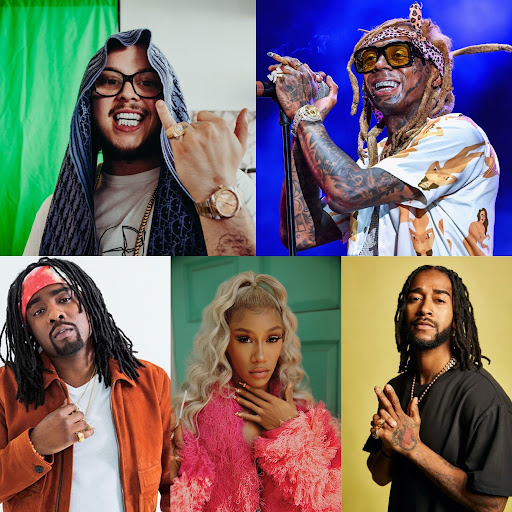 Words By Miki Hellerbach
On the track "Champagne Poetry" by Drake, he raps the line, "Under a picture lives some of the greatest quotes from me." Drizzy has become known by many as the social media caption whisperer. That said, the art of crafting the perfect lyric for fans to copy paste underneath a photo is not limited to the 6 God's prowess. Each week, artist's insert lyrics into their songs worthy of everyone's flexworthy use. For this new Gen B Magazine weekly column we will search far and wide for each release week's most noteworthy captionable lyrics. Then share them here coupled with astute analysis of how they exist in their song's storyline and how they may exist beneath your visual social media posts. 
"She got a little butt, so what?"– Wale 
Song: "Poke It Out" by Wale feat. J. Cole
If you remember from Vol. 1 of this column we featured a captionable lyric from UK spitter Tion Wayne that was inclusive of all sized backsides. This quotable from DC veteran emcee Wale is much more pointed at those who may feel neglected or made fun of for having less to work with. Wale has crafted a retort to any bullying that may occur encouraging all little booty queens to flex what they got in a "look back at it" photo with his words beneath the picture. I may have already seen a few examples. "Stick it out, poke it out," like the song say.
"Still smokey like Yogi Bear"– Potter Payper 
Song: "Eastender" by Potter Payper feat. Unknown T
Are Smokey Bear and Yogi Bear the same bear? No they are not. One was a bear for a wildfire prevention campaign and one was a jolly cartoon bear. Could it be possible to get confused and just remember them as the same bear when high off the sticky icky? Absolutely. This seems to be the case for this bar from English rapper Potter Payper, who presents a captionable lyric perfect for any photo in which you are puffing loud. The more smoke filled the photo the better.
"Say bye to your ex, I can be your exit"– Omarion 
Song: "Ex" by Omarion feat. Bow Wow & Soulja Boy
Toxicity and nostalgia, gift wrapped all in one song. This is the recipe for Omarion's new single in which he presents three voices together that shoot you back to 07 mentally. O delivers the perfect under a photo one liner for anyone looking their best who doesn't mind being romantically problematic out in the open. If you wish to post a thirst trap targeting a crush who isn't currently available, this is your caption.
"I got mine, but I like that I be spendin' yours"– Bia 
Song: "I Like Dat" by T-Pain feat. Bia & Kehlani
Rich couple pic alert! Some may say with the weather turning cooler that it's #cuffingseason. On this second iteration of this song, Boston's Bia adds her sauce in a way that's perfect for the occasion. This line could easily be presented under a pic of a dressed up date night in which he pays, but she is wearing a plethora of jewelry that she paid for herself. With this as the caption, that wouldn't need to be said, it's just implied.
"If you broke, shut up like we playin' golf"– Lil Wayne 
Song: "Shh" by Lil Wayne & Rich The Kid
Just in time for his protogés Nocta Nike Golf clothing line drop, Weezy presents the perfect #ad caption. With DJ Khaled also along for the promotion, Wayne could definitely send this bar over to him for proper use as well. Though beyond just a tactic for Nike's revenue streams, this lyric could be used for any group golf outing in which you have taken photos in all of your fanciest on the green threads. Tunechi with a hole in one!