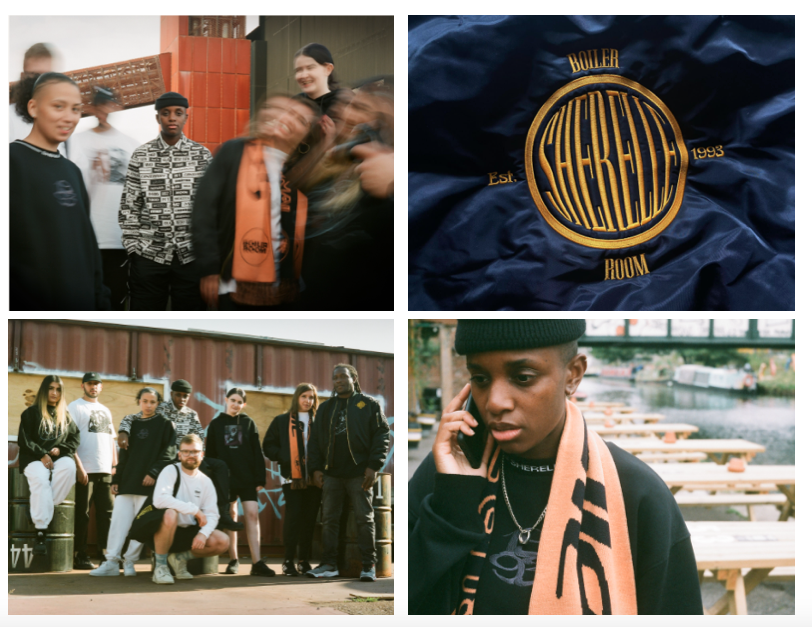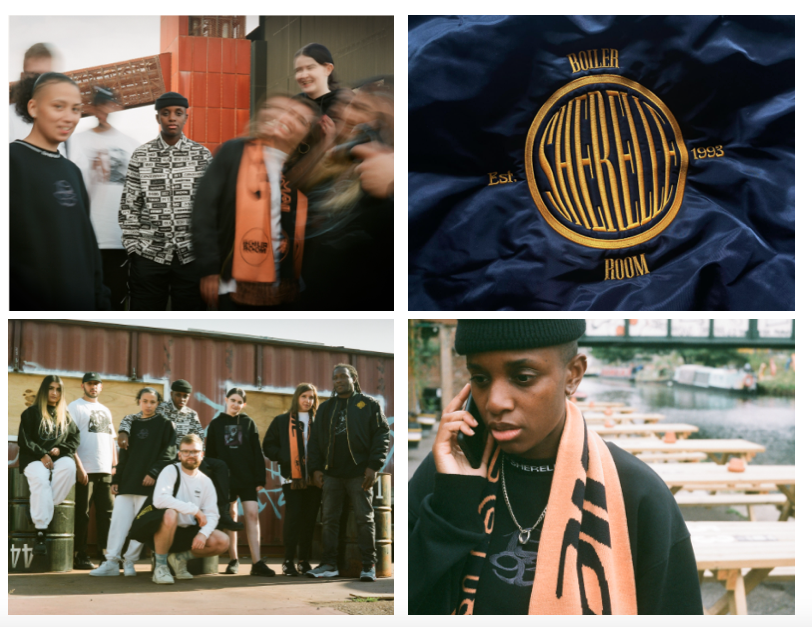 Broadcast pioneer and music platform BOILER ROOM has teamed up with one of the UK's most exciting young talents, SHERELLE to create a capsule collection titled "ICON". 
Following a breakout year in 2019 in which she made her Boiler Room debut, Sherelle has become one of the industry's leading DJs in the bass music scene, known best for her immaculate fusion of Jungle and Footwork.  
It is Sherelle's unique fusion of music that can be seen heavily throughout her rave inspired collection for Boiler Room. Featuring shirting, jackets and accessories, the 11-piece  collection draws inspiration from Sherelle's own personal style and early 90's club culture, paying homage to the OG's of Jungle, DnB, Footwork and the other UK born music scenes that played a large part in Sherelle's youth, growing up in North London. 
Shirting featuring location titles, as well as the British roads that carry us there, are printed across the design paying tribute to the places Sherelle played in the UK in 2019 and early  2020, after her first Boiler Room appearance. A raw time for Sherelle, it is these locations that brought the enegy and joy that made an imprint in Sherelle's viewpoint on rave culture in the UK. Other hero pieces are the SHERELLE flight bomber which plays to memories of the club and rave nights, crafted in collaboration with designer Lawrence Abbott, and 1993 
jumper, a homage to 90's collar style jumpers; a simple and slick design with a loose fit for maximum movement. Featuring an embroidered 1993, the year Sherelle was born and the year the UK music scene saw different music genres blend and mix together.  
To launch the collection, Boiler Room will host an exclusive party with a programme of special guests handpicked by Sherelle.  
"The collection is a tribute to the past, future and present art of rave. It embodies for me, the amazing amalgamation of my own journey within music and everything that I love dearly which includes Jungle and UK rave culture. I am blessed to be able to represent the genres that are so important to me. They stand for so much movement and joy and the pieces that have been created are all staples in raving culture. There are some pieces in the collection that are super personal to me that hark back to memories of touring. I'm super happy for  people to be able to grab the collection especially if you are a fan of myself, Jungle and UK  rave fashion." 
Shop the collection from October 5th at the boiler room. tv
ABOUT BOILER ROOM 
Boiler Room started with a webcam taped to a wall, opening a keyhole into London's underground. Since 2010, they've built a unique archive spanning over 8000 performances by more than 5000 artists across 200 cities. Today, they remain true to that history. They support emerging artists. They tell stories from the fringes. They connect local dance floors to the wider world.