Fresh from their stellar Boiler Room, headline Southbank Centre and Woolwich Works performances, together, Charisse C & Koek Sista launched The Ascension; an immersive live experiment that combines South African electronic music – including global giants Amapiano, Gqom and House – accompanied by ethereal vocal riffs and sound looping techniques.
Koek Sista's magnetic sound art and Charisse C's bass heavy selections, turn every dancefloor into a gravitational and unforgettable experience. The pair sit at the vanguard of a new imagining of electronic music from the African continent; connecting their individual experiences of cultural hybrids to form an artistic expression that is both rooted and out of this world. Koek Sista and Charisse C's creative outlook is underpinned by notions of Afrofuturism, imagining

and performing worlds where Black and African creativity can be truly boundless. This match is one that could only be described as divine.
DJ and founder of Abantu on No Signal radio, Charisse C draws her selections from her diaspora experience. Born in Zimbabwe, she approaches every set with a curious yet heartfelt and intentional demeanour, exploring genres across the melting pot which raised her. The multifaceted tastemaker has played a wide span of shows from renowned club nights in venues such as Fabric and The Village Underground, to the London Design Biennale at Somerset House and Daily Paper's London Launch.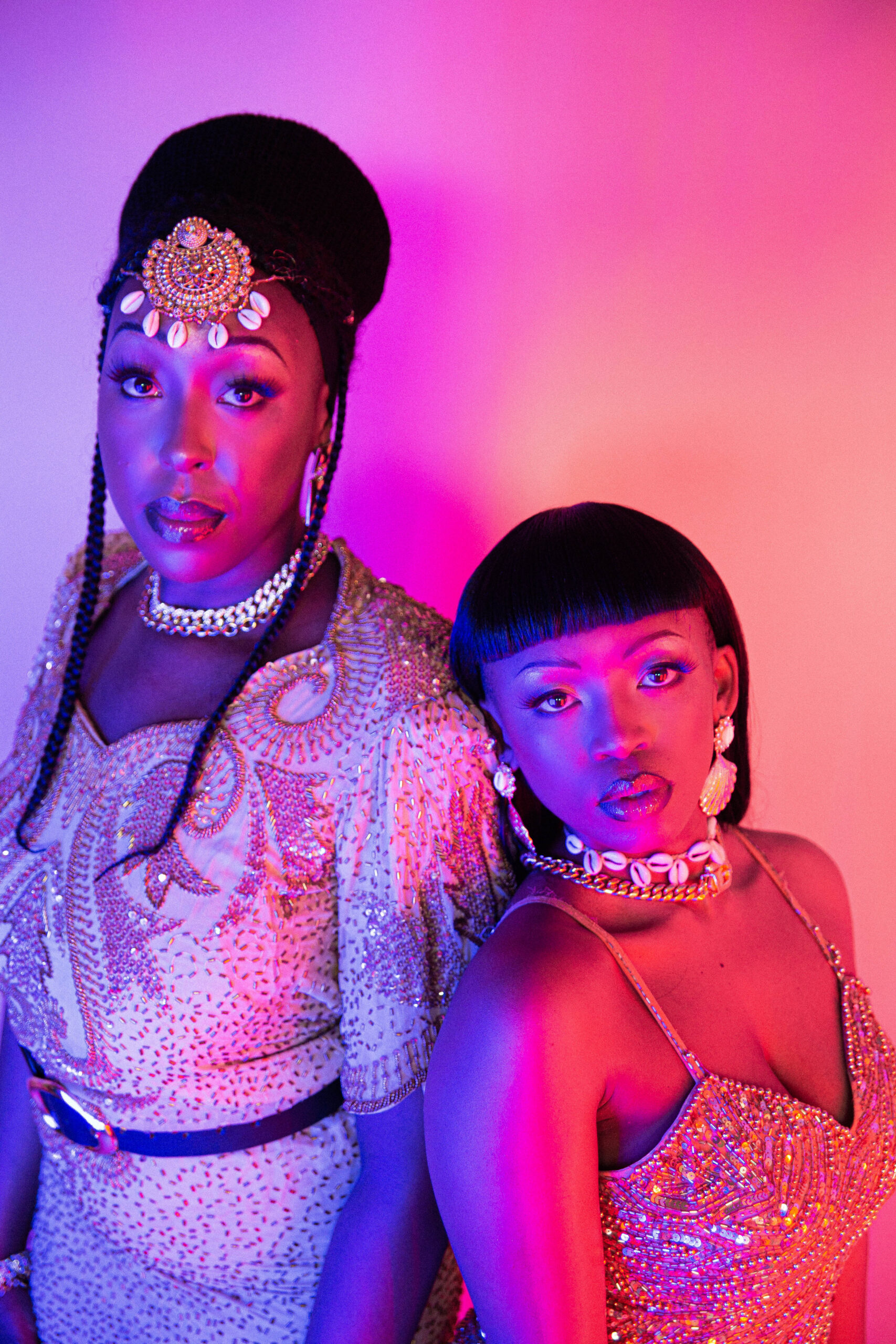 "South African's club experiments have rightly been held up as some of the best things to have happened to our dance floors. As Abantu boss Charisse C showed us in her debut sessions for NTS, there's plenty more to [South Africa's] thriving and constantly-evolving club culture," writes Trench Magazine. Her mixes can be found on NTS and No Signal Radio.
Koek Sista is a South African-born, New York-raised interdisciplinary artist and singer-songwriter. Her voice straddles multiple electronic genres, transcending time and space and is affectionately described as 'neo-blues' and 'sci-fi soul.' Though her voice is reminiscent of classic jazz vocalists of old, more recent explorations of alternative sub-genres have influenced her understanding of music and its ability to transcend borders-both tangible and intangible. Combining celestial harmonies and adventurous production to create her distinct 'sweet and twisted' sound; Koek Sista's ability to mesmerise audiences with a unique and ever-evolving endeavour in musicality, is nothing short of remarkable. She has exhibited performance installations in a multitude of spaces from art galleries in her hometowns of Johannesburg and New York, to festivals including the Yorke Mediale Arts Festival and the Homecoming Africa Festival. She insists that the best way to engage with her art is live.
Welcome to the ascension: an experience you won't soon Forget.