Surya Sen keeps up the momentum and returns to Brighton imprint Skint Records to deliver two fresh tracks, "Here We Go Again" and "So I Just". A much anticipated follow up to his debut "Jessica", the multitalented producer unveils his next two instalments of Surya Sen sonics. 
 "Here We Go Again" invokes undeniable 90's energy – the iconic Chemical Brothers 'Hey Boy Hey Girl' sample has been flipped into a mosaic of hip-swinging rhythms and jubilant hip-hop rhymes. Surya's deep golden-era flow interacts with the soulful influences of Chicago house music amidst warbling keys, slinky basslines and four-to-the-floor pumping kicks. "Here We Go Again" features fellow North London UK hip-hop upstart FELA.MI, an artist who also draws heavy reference to Chicago house and boom-bap rap.
"On "Here We Go Again" I wanted to show a sombre reflection of the other side of partying – being in a zombie-like state trying to battle through these dark feelings and emotions that are buried deep down whilst trying to juxtapose with the upbeat sonics of the song to make you move" – Surya Sen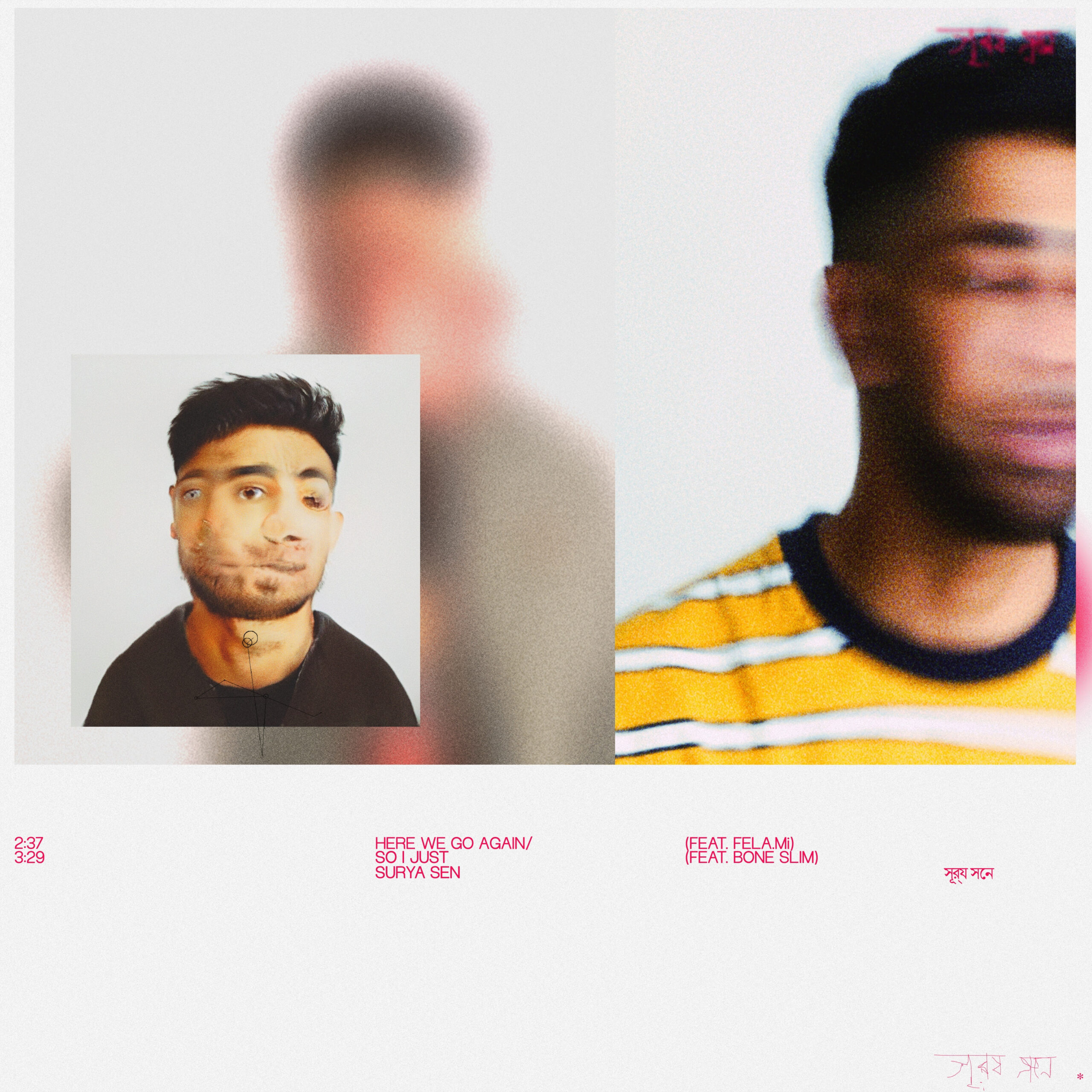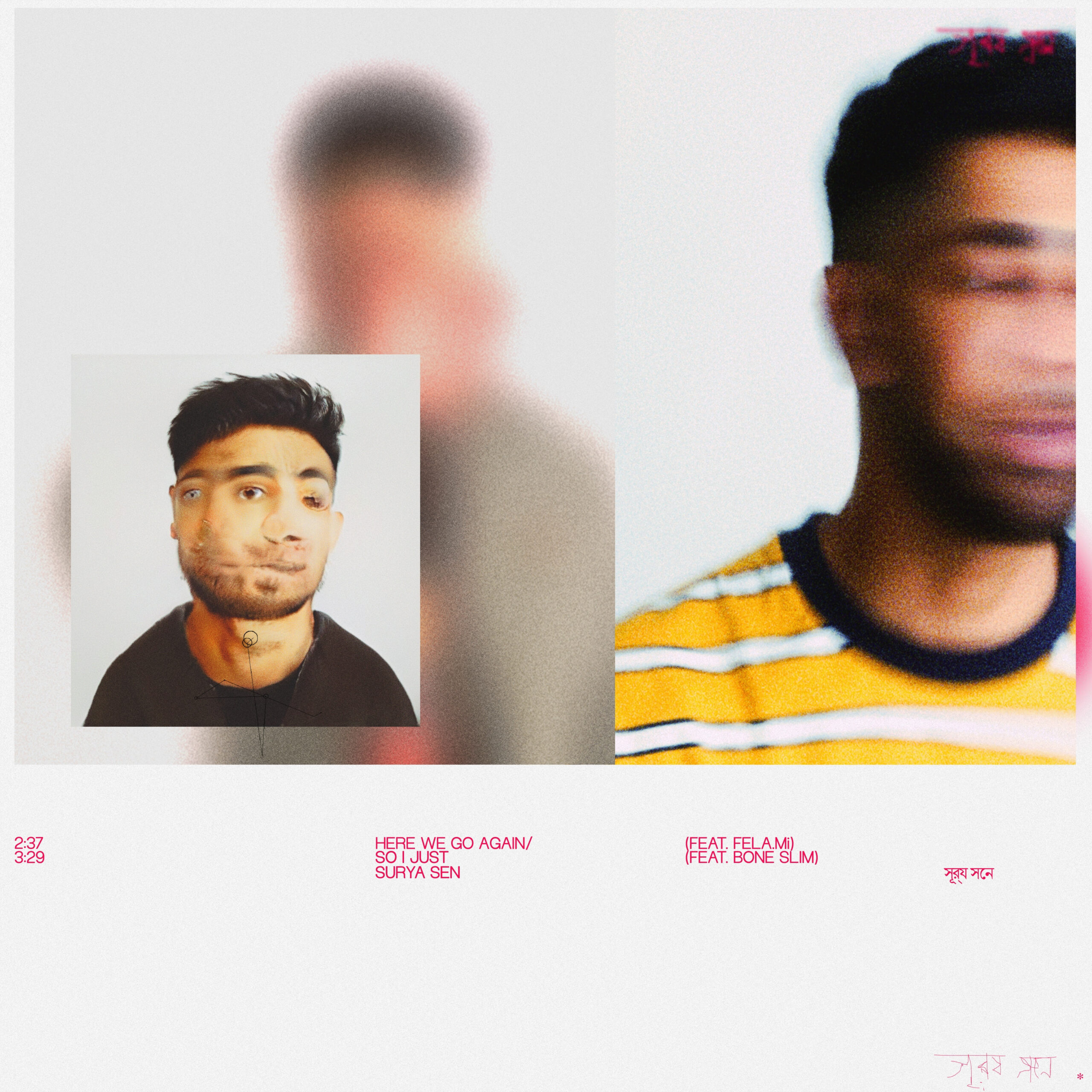 "So I Just" implements the delicate glow of soulful house keys, mixed tastefully amidst Surya Sen's effortless and full of attitude flow. The zappy bassline bounces tastefully beneath glossy stabs in true UK Garage fashion. The gravelly, baritone nature of Sen's voice perfectly contrasts the smooth sheen of piano keys and scything hi-hats. A self-confessed 'history geek, Surya is obsessed with the identification and utilisation of classic samples, unafraid to place audio clippings of Björk in the same track as a grime sample – it's this kind of creativity that places him right at home with Skint alongside the sampling-extraordinaire that is Norman Cook aka Fatboy Slim.
 NiNE8 Collective's Bone Slim lends compelling lyrical content to the final verse on "So I Just". The core songwriter for the London based collective, Bone Slim's verses have been critically appraised for their "compelling story-telling and no holds barred style". Known to don an ivory domino mask during stage performances, Bone Slim has built up a steadily rising cult fanbase by blending UK rap and hip-hop with the transatlantic sound of noughties boom-bap. A fellow adept of genre-manipulation, Slim and Surya provide the perfect musical backdrop to late night club endeavours and headphone moments that make your head bounce. 
 "So I Just" makes you feel like the night has just started but the energy hasn't quite set into motion. A precursor to what could take place later on in the night depending on the feeling and who you decide to be with within the unfamiliar environment of being in a house party". – Surya Sen