Baba Ali has just released his fantastic debut album, Memory Device. In a wide-ranging conversation, he talks about the education of Brian Eno, marathon Berlin DJ sets and the philosophy of Yarchism. 

 
For his recent Desert Island Disco slot on Lauren Laverne's BBC Radio 6 show, Baba Ali mixed Bowie with Von Südenfed, his own Freak Phunk Edit of Eno's 'The Great Pretender' with Prince's 'The Future'. Synth pioneers Naked Lunch also featured, as did the post-disco of Was (Not Was) and a Fela Kuti track, whom Baba just happens to be related to. His debut record, Memory Device is quite the calling card, remarkable in that it merges together all those eclectic sounds and more.  
Eno echoes across Memory Device. Speaking to Baba from his home in South East London, he tells me that he came to the former Roxy music man through the hip-hop of his native New York, that sampled a lot from that era. Exploring that rabbit hole, the 1970s glam rock, particularly that of T-Rex hit home. Baba grew up across the Hudson from Upper Manhattan in Fort Lee, New Jersey. Raised on a diet of Prince, Sade and Chic, his was an adolescence spent absorbing hip hop and no wave across NYC's hot 97 – A Tribe Called Quest, 2 Pac, Nas, Common and particularly J Dilla. 
As he riffs about music, it is soon apparent that he possesses an encyclopedic knowledge of his trade. "All music is reverential," he says, "when I was signed to Danger Mouse's 30th Century Records, he asked me about sampling, I don't sample but I pull influences together in the form of a collage to serve the song, it is more subtle, it is following intuition." Maintaining this philosophy, that he coins as Yarchism, ensures that you plough your own furrow, unencumbered by the herd, you remain true to your creative vision. 
"That's when you realize what you got in your locker and what you don't have in your locker,"
Baba is a renaissance man. As a child, he learned piano and saxophone. He studied Fine Art at Goldsmiths. He handled art in Harlem. He attended Brown University. It was there, while studying multimedia and electronic music experiments, that classmate Nicolas Jaar heard Baba's Voices of Black, leading to them signing with Brooklyn-based label Wolf + Lamb. That label along with Soul Clap, a collective of artists under the one imprint, proved influential for Baba's six-hour long DJ sets in the surreal rooms of Wilde Renate in Berlin. "That's when you realize what you got in your locker and what you don't have in your locker," he laughs, "those DJ collectives broke all convention, playing disco, hip hop, tech house, techno, they always moved around. In Berlin it was like turning up to a party where everyone was dressed head to toe in black and you wore colours."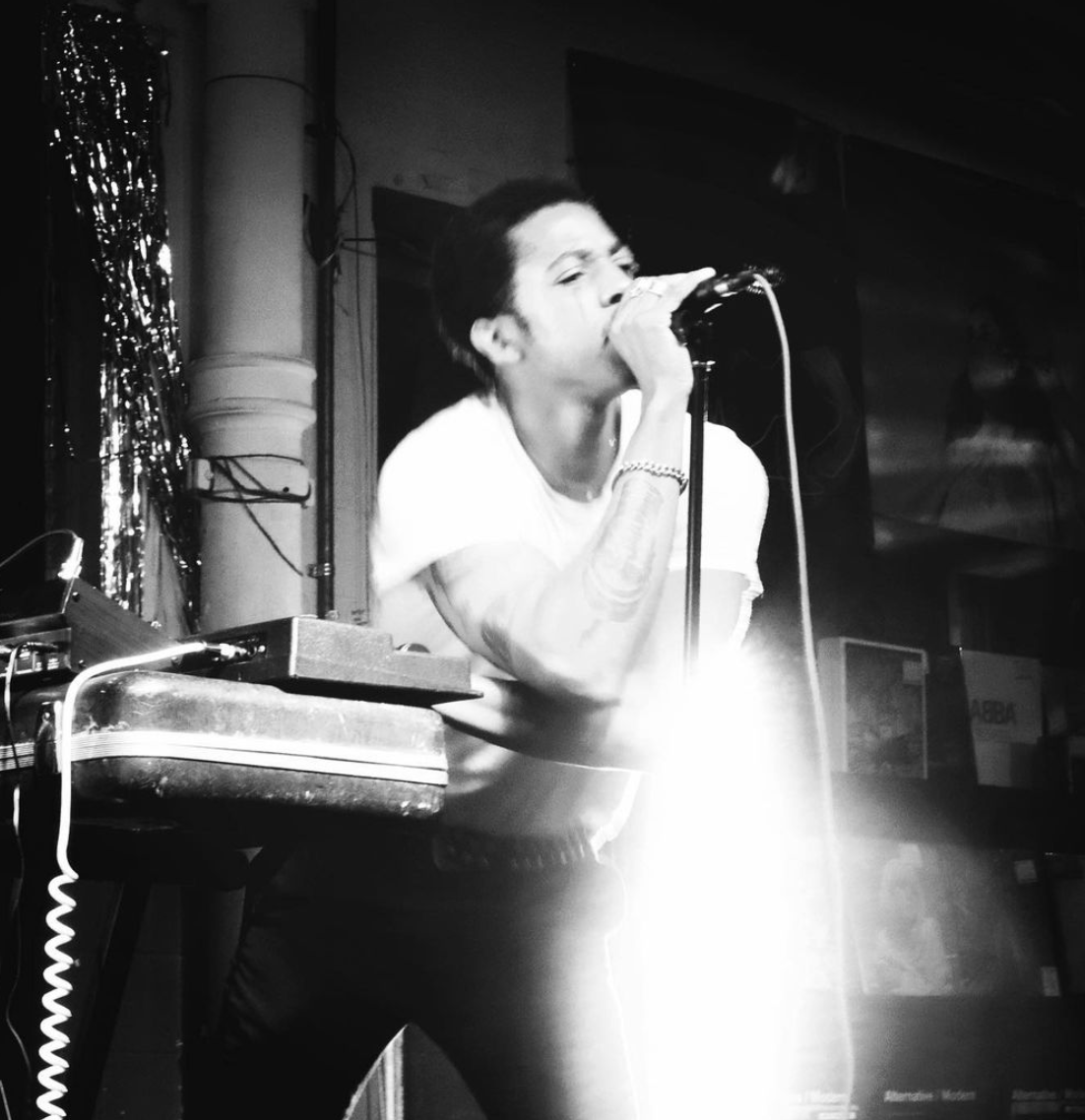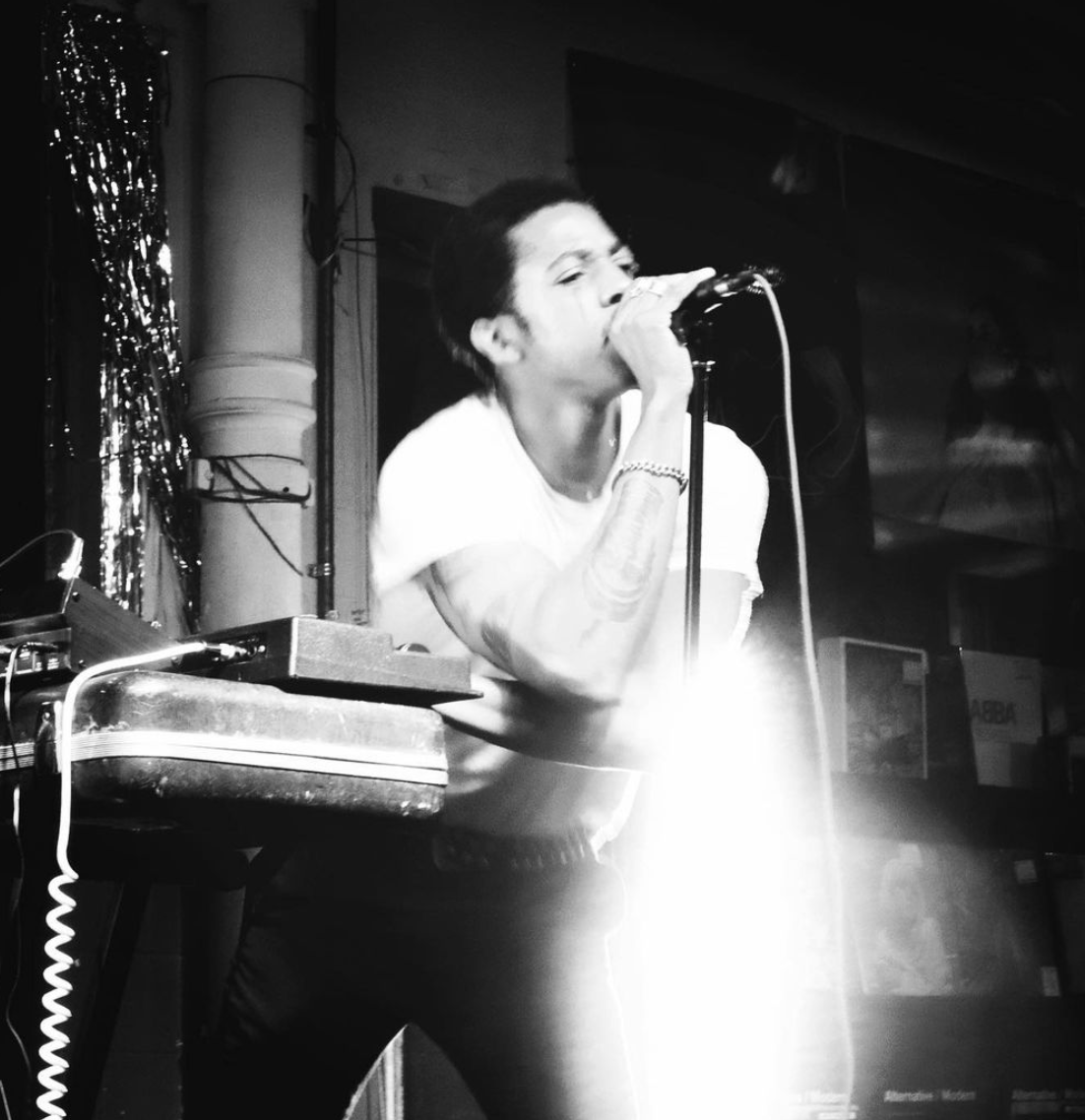 Baba met guitarist Nik Balchin while working the same gin joint in Whitechapel, London. Sharing a mutual appreciation for The White Stripes and LCD Soundsystem, Balchin introduced Baba to Iggy Pop, Suicide and Nick Cave. They collaborated on the 2020 EP, This House, which was produced by Jamie Hince of The Kills. It fused funk, blues and soul and led to a US Tour including a triumphant homecoming gig in New York at the Mercury Lounge. They were on the way to SXSW when the first pandemic hit. Stuck in a room in New Jersey, they produced a mixtape, Rethinking Sensual Pleasure and worked on material that would surface on Memory Device.  
In a serendipitous sleight of hand, Al Doyle of LCD Soundsystem produced the record on an original Trident mixer that Visconti created Bowie albums on. Indeed, Memory Device shares the superb melding of influences that exists on Low or Scary Monsters (and Super Creeps). Another key to the record can be found in a Baba mix on Soundcloud of ZE Records material, the label which featured acts like James White and The Blacks, Bill Laswell and Kid Creole & The Coconuts. That blend of no wave and mutant disco is the treacle that binds Memory Device. It is an indie-dance record that defies simplistic pigeon-holing, incorporating Baba's complex musical DNA, which is as wide-ranging as it is compelling. Memory Device appears to be the foundation stone of a journey that will be as varied and interesting as Eno, which is where we came in.